Access Lock Service is an affordable 24 hour locksmith service that is proudly Perth WA owned & operated.
Need fast Access? Call Access fast!
$88* Service Call> View Pricing Schedule.

24/7 Master Locksmith Service
Locked out? – Doors & cars unlocked
Lost or stolen keys? – Locks changed / rekeyed & new keys cut
Locks broken? – Locks repaired & replaced
Lost safe combination or key? – Safes opened & repaired
Too many keys? – Access control systems / keyless entry electronic access
Any time day or night, don't hesitate to call ACCESS LOCK SERVICE your local locksmith.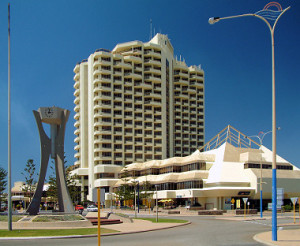 Being located close to the iconic Scarborough beach allows us to respond quickly to 24 hour emergency callouts from all Northern Suburbs of Perth Western Australia.
It's also only a 15 minute run into the Perth CBD so we can respond fast and have you back inside your city apartment in no time. Best of all if you call us needing help quickly and we are unable to attend in a timely manner due to already being on our way to help another customer or stuck on a lager job such as a safe opening we won't make you wait!
Instead we'll put you in touch with the next police licensed reputable Perth locksmith best suited to you in your local area out of the goodness of our hearts. Sure we might not always be able to personally help you out with your urgent emergency lock problem at the drop of a hat and if you're unable to wait don't worry, we'll still take the time to help put you in touch with the next best locksmith.
That's right, we are that confident in our quality of work and customer service that we would rather you get the prompt service you deserve from one of our external locksmith contacts than let you sit out in the cold for half an hour longer than you have to or even worse let you call a random locksmith that will promise they are 15 minutes away and not show for another 45 minutes or in some cases not show at all!
Don't be fooled by someone saying they are a cheap locksmith, the most affordable locksmith or the best locksmith in Perth. Let our high quality of work and efficient customer service speak for itself, make Access Lock Service your Perth locksmiths of choice and you won't be disappointed.