Padlock Removal
We remove old locks and rusty padlocks without the hassle. Old padlocks on a fence, locking up the shed door or back gate can be a nuisance that you've probably gotten used to over the years.
Instead of putting up with it for years to come Access Lock Service will happily come to you and remove them so you don't have to. We can open, remove & cut off old padlocks all without damaging the door/ gate/ fence they are attached to. We can even bring some old padlocks back to life and cut new keys to them if they are of serviceable quality. We also supply a range of high quality, commercial grade serviceable padlocks that can be keyed alike to most common house keys, that way you will never lose your padlock key again as the new padlock could be keyed alike to your front door key for example.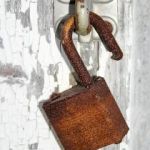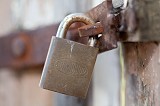 Old Lock Removal
Some old rusty locks aren't even padlocks, some are just normal door knobs, letterbox locks, screen door locks, Lockwood locks, Yale locks and deadlocks etc that have been painted over & the keyhole filled with paint, have been subjected to harsh weather conditions over time or simply have not been used or serviced in many years. These sort of locks can be an even larger hassle to remove without damaging the door they are installed on but don't worry, at Access Lock Service we are highly skilled and experienced professionals who do this for a living so that you don't have to. After the old locks have been removed we can even install new locks for you and sometimes key them alike to suit existing keys such as your front door key for example.
If you need a lock or padlock removed and even replaced please feel free to call Access Lock Service today on 0410 387 195